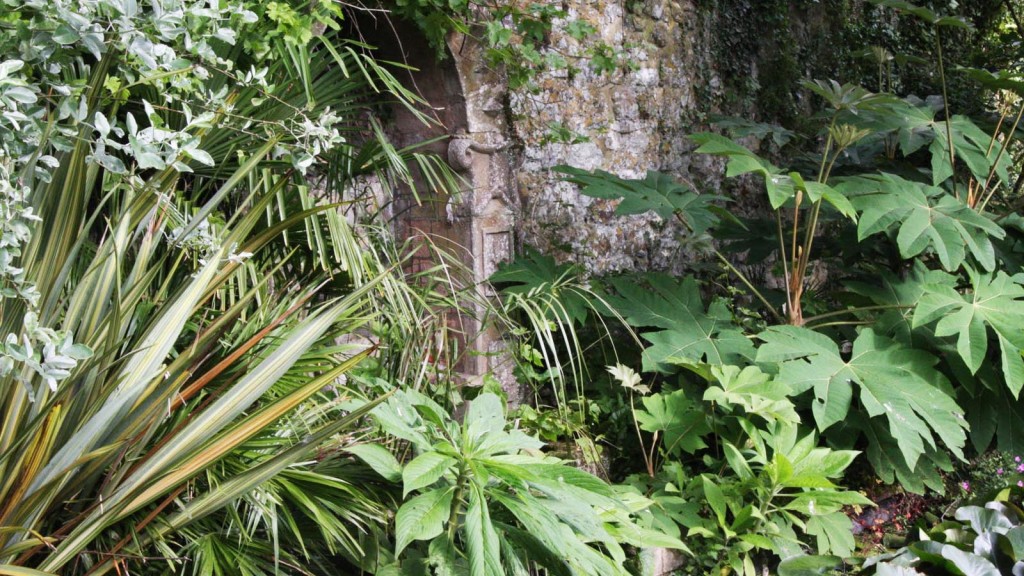 Northcourt – our celebration of 400 years.
This year we celebrate the 400th year of building Northcourt. At least the date 1615 is on the porch. A Jacobean house of this size would have taken up to 10 years to build, cutting materials on site, and it is probable the design evolved as fashions changed, and as progress was made. In all probability the house was never completed as intended or in Sir John Leigh's lifetime,( he having started the house already in his 70's). One supposes that another gable to the South may have been intended to match that at the North, to give typical symmetry, and to reflect on the Elizabethan E style.
The site must have been chosen because of the fresh spring water sprouting within the grounds , forming the river "tweed" as it was known, as well as the shelter afforded by the downs rising to the south-west. 400 years later the location is even more desirable with shelter belts reaching maturity.
Sir John knew the site well, having married into the Dingley family of Wolverton manor, and having also lived at Westcourt for a time. He certainly knew how to build having been responsible for refortifying the Island against Spanish and French invasion. But would he have expected it tol400 years ? He would certainly have hoped it would last a few generations of Leighs, although sadly the last John Leigh only had daughters and the house was sold to Richard Bull in around 1795, whose daughter was responsible for landscaping the gardens into recent fashion for the picturesque, with late rococo influences.
400 years may seem a long time but in reality is only maybe 10-12 generations of occupants, and three different family owners, and I cannot believe that I have known it for over an eighth of that time. I fell in love with the setting of the place as a teenager and it changed the course of my life. I had somehow to keep it in the family, and finally 5 years ago managed to put the house and inner gardens back together as one unit.
This has enabled us to commence a new restoration programme for the garden, and in particular the walled garden, and after 4 years of planning, this very day we have commenced erection of a replacement Victorian vinery.
So what is in store for the next 400 years ? Much of our effort has been to make Northcourt more sustainable , rather than being a burden on future generations, by introducing tourism income that now pays the upkeep, and by investing in renewable energy through a wood pellet boiler. These measures will also help to keep the fabric drier, helping to avoid some of the past problems of beetle and wet and dry rot. The garden remains labour intensive, but concentration on large plants, shrubs and trees, and a naturalistic style of planting have made the garden more manageable, and we hope that new machinery and methods of the future will make it even less labour intensive . But as for the new greenhouse, instead of being wood with a life of just 30 years, modern materials using coated aluminium are possible, gives a life of over 100 years But as for the garden walls ! year by year the burden of these become even greater, and technology here has not moved on to help us .
Fire, hurricanes,war or even terrorism, threaten the place, but the biggest threat to our line of ownership is likely to be capital taxation, or family disputes. The nearest threat was when incendiary bombs were dropped on the house in around 1942, but thankfully the Dorset and Wilts regiment knew what to do and quickly threw the bombs off the roof in time and saved the house ( and themselves). Lets hope however the natural beauty of the setting will continue to make it a most desirable place to live and ensure its care whatever threats occur.
For our centenary celebrations, we are replanting the double borders in the kitchen garden, having removed old and diseased box., but we want all to join us for our celebration, so we are arranging regular Wednesday afternoon openings, with special talks/tours and proceeds going to charity. So keep your diaries free!
Wednesday May 13th .15.00hrs A history of the place
Wednesday May 27th. 15.00hrs Focusing on the 18th century picturesque garden
Wednesday June 10th. 15.00 hrs Focusing on the walled kitchen garden
Wednesday June 24th.15.00 hrs Focusing on plants of the 21st century.
Wednesday July 8th 15.00 hrs Looking at the present and the future.
Wednesdays May 20,June 3rd,June 17th, July 1st also open 14.30-16.30, without any talk guaranteed, or bookings required.
For bookings john@northcourt.info / 740415. £4.50 pp, or £10 for repeat visits on any of these dates.
Proceeds to charity including the DEC Nepal Earthquake appeal http://www.dec.org.uk/appeals/nepal-earthquake-appeal