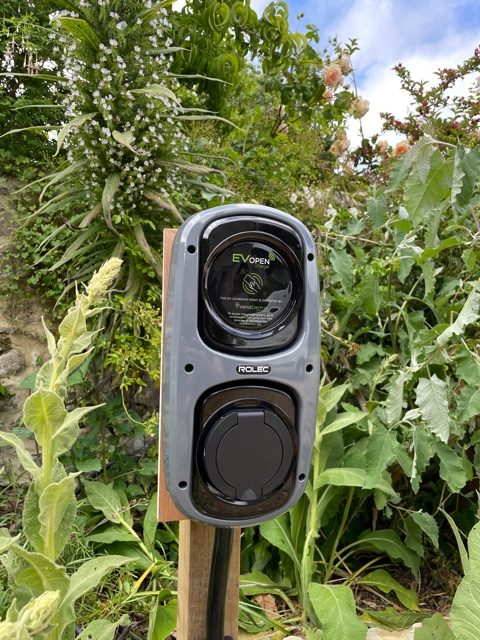 There is nothing better when you're staying in the countryside than to stay put and do nothing and as many of our guests will tell you, they do just that! With games in the paddocks, feasting and enjoying food and drinks with family and friends or just relaxing in a corner of the house or garden with a drink and a good book, sometimes staying in is the new going out.
But if you do feel that you want to venture further afield, then the house acts as the perfect base to take long cycle rides around the Island (if you're brave enough), even following the actual route of the proposed final leg of the Tour of Britain (which passes through Shorwell). Or you could just take a short trip on quiet, rural lanes to Brighstone for an ice cream or lunch at the Wight Mouse in Chale and reward yourself for a trip well taken.
If walking is more your thing, then there are plenty to choose from with varying lengths to walk and effort needed. You could take a short 20-minute stroll through the woods popping out above the village with views across the southwest and to the coast or have an all-day adventure along many of the well signposted footpaths and bridleways, perhaps stopping at the Blacksmiths outside Carisbrooke for lunch or the Highdown Inn below Tennyson Down – all AONB and with stunning views across the coast and Island.
With fuel prices and also being eco being very much at the forefront of the news and of mind, there are various ways to enjoy the Isle of Wight without breaking the bank and keeping your eco credentials sound. Why not take the bus and leave the car behind? Catch the number 12 bus (which passes through the village with bus stop at the end of the drive) to the Needles, Compton or Freshwater Bay and then perhaps walk back along the Tennyson Trail and enjoy the sunset.
For those with electric vehicles, we have 2 new 7.2kW EV chargers, so no need for 'range anxiety' and there are public, fast EV chargers dotted around the Island. And with plenty of secure parking at the house, you can charge while you enjoy yourself.
Plenty of options which depend on how energetic you're feeling and how far you want to travel but we do encourage you to get out and about to see what the Isle of Wight has to offer; whether you're a fan of coast, cove, Downs or woodland and we know you won't be disappointed.