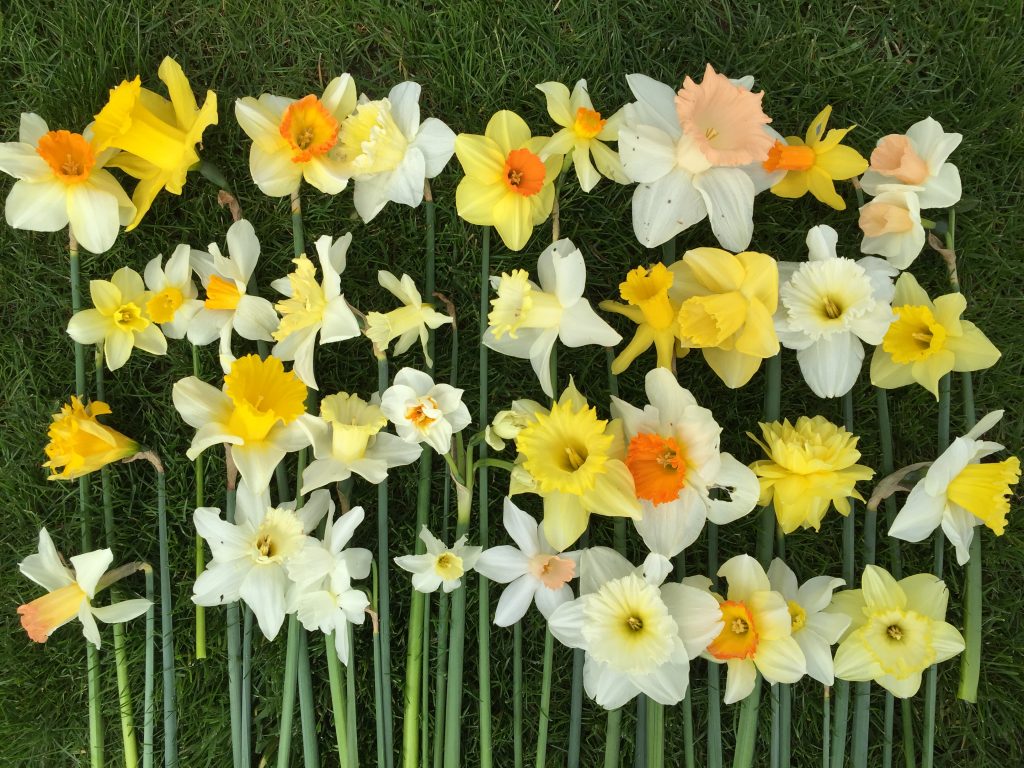 The Beast of the East coupled with Storm Emma meant that spring has been slightly delayed here at Northcourt. The Isle of Wight became the Isle of White for a few days and all of the plants and bulbs that were beginning to show their pretty faces, retreated.
But all is not lost and soon you will be able to channel your inner Wordsworth in Northcourt's gardens amongst our prolific display of daffodils and narcissus; we have thousands of bulbs planted here, some of which have been flowering for many years and over thirty different varieties. The buds are just beginning to open and now that temperatures have risen once again into double figures, the garden will soon be a riot of yellows. The daffodil symbolises rebirth and new beginnings and although their botanic name is narcissus, they are sometimes called jonquils. Also, because of their long association with Lent they are known as the Lent Lily, reinforcing their connection to the winter's end .
There's also a freshness in the air and that's because of the earth's increasing its axis towards the sun. And so, for you all, a little science lesson: the seasons change due to the Earth's angle of tilt – 23.5 degrees – which is relative to our orbit around the sun. If the Earth didn't tilt at all, but orbited upright around the sun there would only be minor variations in temperature and therefore no seasonal temperature changes. Simple!
So why not book yourself a break on the sunny Isle with its temperate climate, profusion of daffodils and hedgerows full of chirruping, courting birds. There's nowhere better than Britain in the spring and we are taking bookings for now and beyond into the summer season. We have limited availability during popular and peak times so please book early and we look forward to welcoming you soon.