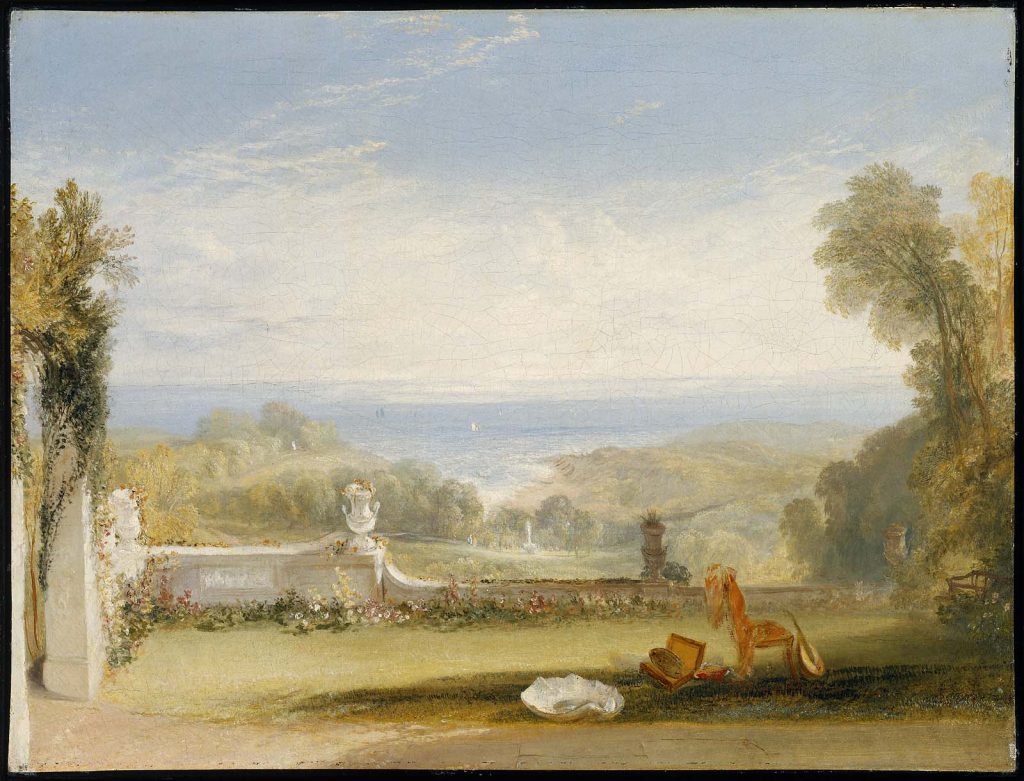 Creativity needs a special place to be nurtured. Virginia Woolf was a great lover of the 'room of one's own' theory whilst others feel more comfortable in the surroundings of other creatives.
Northcourt has legacy of poets and artists who have stayed at the Manor over its 400 years. Probably the most notable was the poet Algernon Swinburne who spent much time at Northcourt where he had a close relationship, some might say bordering on love, with his cousin Mary Gordon (which was not reciprocated) until her marriage when she became Mrs Disney Leith.  Swinburne reportedly wrote his epic Greek tragic poem Atlanta in Calydon in the library at Northcourt in 1863/4 when he moved into the house with the Gordon family. The table was said to have been 'strewn with manuscripts' as he wrote out the poem and he corresponded with his sister saying that, as Mary practised Handel on the organ he could 'hardly behave at the delight of some of the choruses'. Unfortunately, Swinburne was an alcoholic and, in 1879 at the age of 42, he was taken into care by his friend, lawyer Theodore Watts, who looked after him for the rest of his life until is death at the age of 72. He is buried at St. Boniface Church, Bonchurch as his family had lived at East Dene for many years
Mary's grandmother, Julia Gordon herself was quite an accomplished artist having been taught by J.M. Turner to paint in watercolours on one of his extended visits to the Island. The Isle of Wight was a fashionably picturesque location in the 1800s and one motive for Turner's tour seems to have been a commission for views from the engraver John Landseer. Proceeding south from Carisbrooke to the coast, north to Bembridge and then across to the far west of the Island, returning to Newport for the return journey, Turner painted much of the Island including Colwell Bay, Shorwell, Chale and Carisbrooke Castle. The painting as featured here is titled 'View from the Terrace of a Villa at Niton, Isle of Wight, from Sketches by a Lady' and was exhibited the Royal Academy in 1826. The 'Lady' was Julia Gordon, formerly Bennet, Mary's grandmother, who was to become a pupil of Turner's in 1797, and with whom he maintained a friendship until the 1830s. A view from the steps of her villa, it records the new fashion for "Italian" gardens with terraces and urns.
The Isle of Wight was a magnet for creatives and still is to this day with writers, artists and performers both living here and visiting. Northcourt's gardens and the beautiful coastal stretches the Island has, as well as its historic building have attracted painting, writing and photography groups to visit us. We have plenty of space to accommodate groups so why not get together with some like minded creative friends and come and visit us here on the Island. As Karl Marx said about it in 1874, it is, 'a little paradise'.