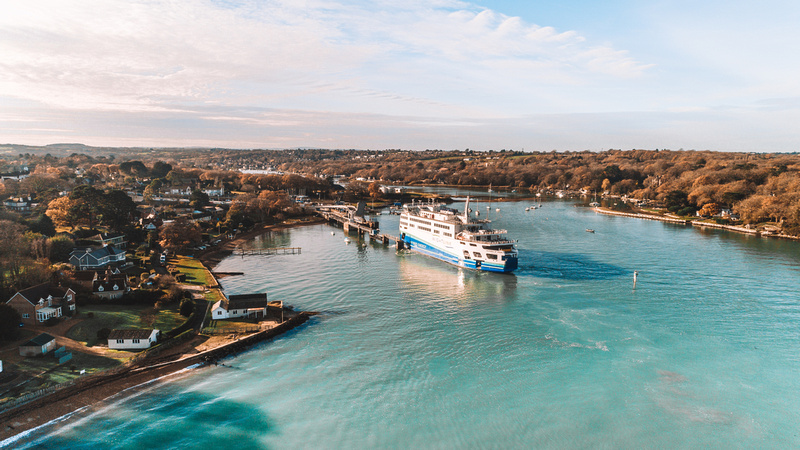 There is something inherently holidayish and even romantic about stepping onto a ferry for the sunny Isle of Wight. Since the Victorians came to the Island to take the air and revel in the microclimate, a sense of decompression and escapism begins as soon as the ferry leaves its port, and you can sit back and enjoy the journey across the water.
With the Island being served by three different ferry routes via Lymington, Portsmouth and Southampton, from south London you are only two and half hours away from your holiday, which is far closer and less stressful than a Friday evening trip to Cornwall. Added to that are the wonderful views, sunrises and sunsets across the Solent on all of the crossings, with our own favourite being the Lymington to Yarmouth route (a 40 minute crossing) with its far-reaching views across the Solent. And if that isn't enough, you can also enjoy the picturesque scenes over the Isle of Wight's AONB and biosphere landscapes as well as views towards the Needles.
And when you get off the ferry? Well, it's only a short twenty-minute drive to Shorwell down country lanes and rural scenic routes to Northcourt. Stop off en route for supplies at the charming and well stocked Brighstone Village Shop and pick up not just your groceries but local produce including cheeses, wines, eggs and treats. Best of all we can offer heavily discounted ferry tickets (over 50%) with costs as low as £8 per person each way (based on 4 sharing) which is a steal and gives you another great reason to visit.
So, what are you waiting for? Make your booking, choose your ferry route and let the decompression begin…